Page Not Found
The requested page was not found on this server.
The Story of Montanari Fuel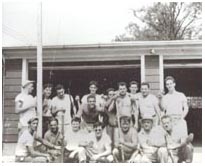 In 1946, after returning to Ridgefield from service in the armed forces, Frank and Fred Montanari started Montanari Fuel Oil Company. They began with the purchase of a fuel oil truck and a long list of friends --- several of whom became customers. The Montanari's still have a long list of friends but now, they have more trucks and many more customers. The company recently announced one more change the founding Montanari, Frank, has decided to hand over the reins to his brother, Andy Sr., who was there almost from the start.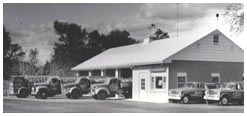 In order to make ends meet while getting the company on sound footing, both Frank and Fred kept their regular jobs, and made deliveries, some of which were made by Andy Sr., who was still in high school. It wasn't too long before a handful of customers became a steadily growing list and the future looked brighter.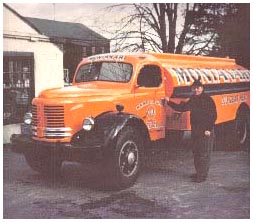 In 1951, Fred, who wanted to enter the real estate and insurance field, left the company to take on that challenge.
Shortly thereafter, Andy Sr. joined Frank and headed the burner service division. Frank, as president, assumed responsibility for overall staff and delivery operation, Andy Sr. as vice president, and his staff directed installation and repair.
Ensuing years brought expanding facilities and a larger staff using the most modern office and technical equipment to serve the constantly growing list of customers.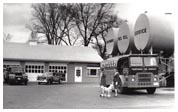 To broaden its area of service, Montanari Fuel acquired Ridgefield Oil and the DaSilva Fuel Oil Company of Danbury Several years ago.
In 1996, 50 years after he first opened the doors, Frank Montanari decided it was time to rest and enjoy the fruits of his labor. He looked back with pride in his accomplishments and looks forward to travel, golf and relaxation.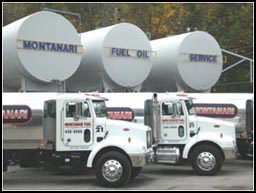 However, The Montanari story continues. Andy Sr. takes over the helm with sons, Andy Jr., Jay and Lee. Where it was Frank and Fred's dream 59 year ago, these Montanari's welcome the opportunity to carry on what has become a thriving family business. In Andy's words, "We will continue with the same dedication to our customers that Frank and Fred had when they started the company and to which Frank devoted his life as president."